15 // Training Camp Winner – Jason
January 11, 2023 at 5:56 am
by
UBX
Introducing Jason, our 15 // Training Camp Major Prize Male Winner.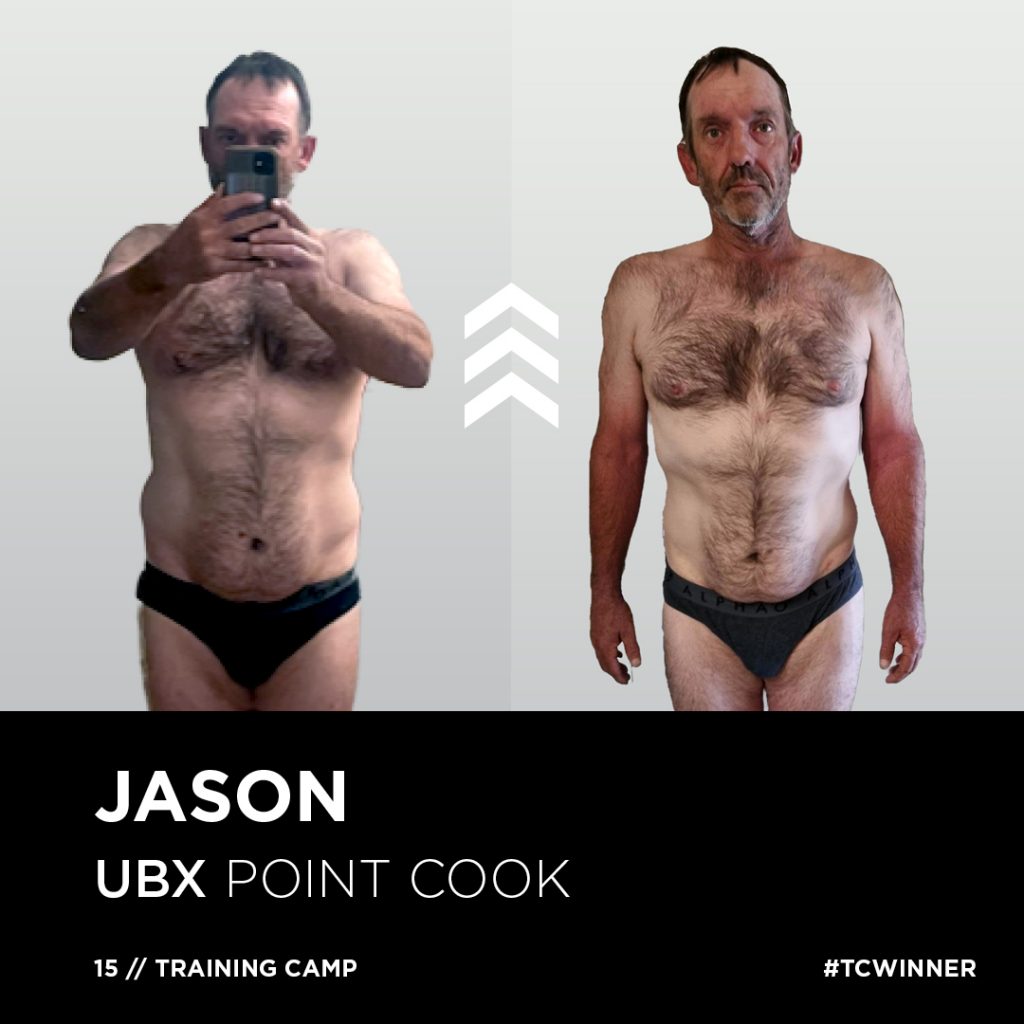 Jason join the UBX Point Cook team in September 2022, right before our 6 week challenge and took the opportunity to get into a routine with his training.
Motivated by a few friends already training at UBX, including Mark, our previous Training Camp winner, Jason joined UBX and has loved it from the very first session, saying that the versatility with the Training Phases and the combination of boxing and strength have helped him to see result from as early as his initial few weeks as a member.
Here is Mark's transformation from 15 // Training Camp:
RESULTS
BENCHMARKS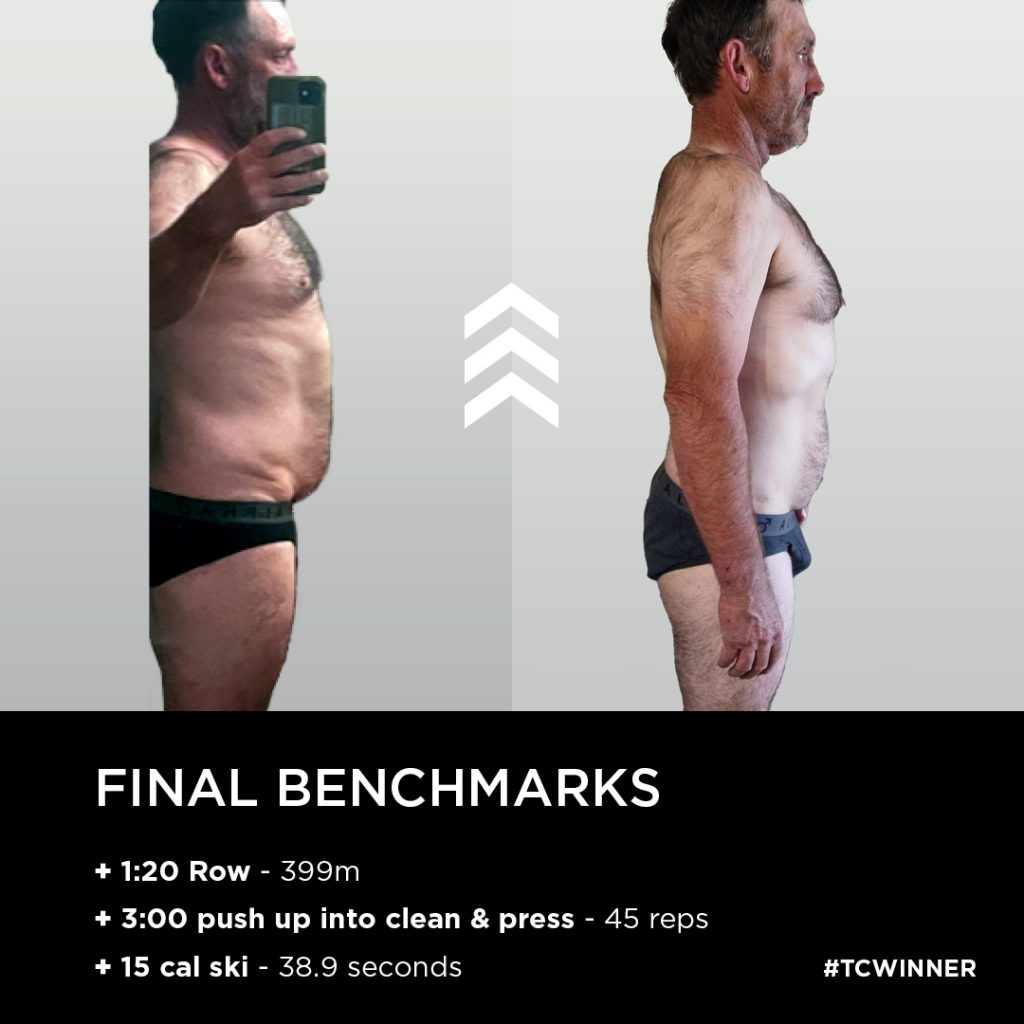 Our 3 Benchmark exercises are designed to track your athletic progression from the start of Training Camp through to the end of the 6 week challenge.
Mark improved across each of his benchmarks:
Anaerobic Conditioning – 1:20 ROW – 5m improvement
Muscular Endurance – 3:00 PUSH UP INTO CLEAN + PRESS – 14 rep improvement
Power – 15 CAL SKI ERG – 2 second improvement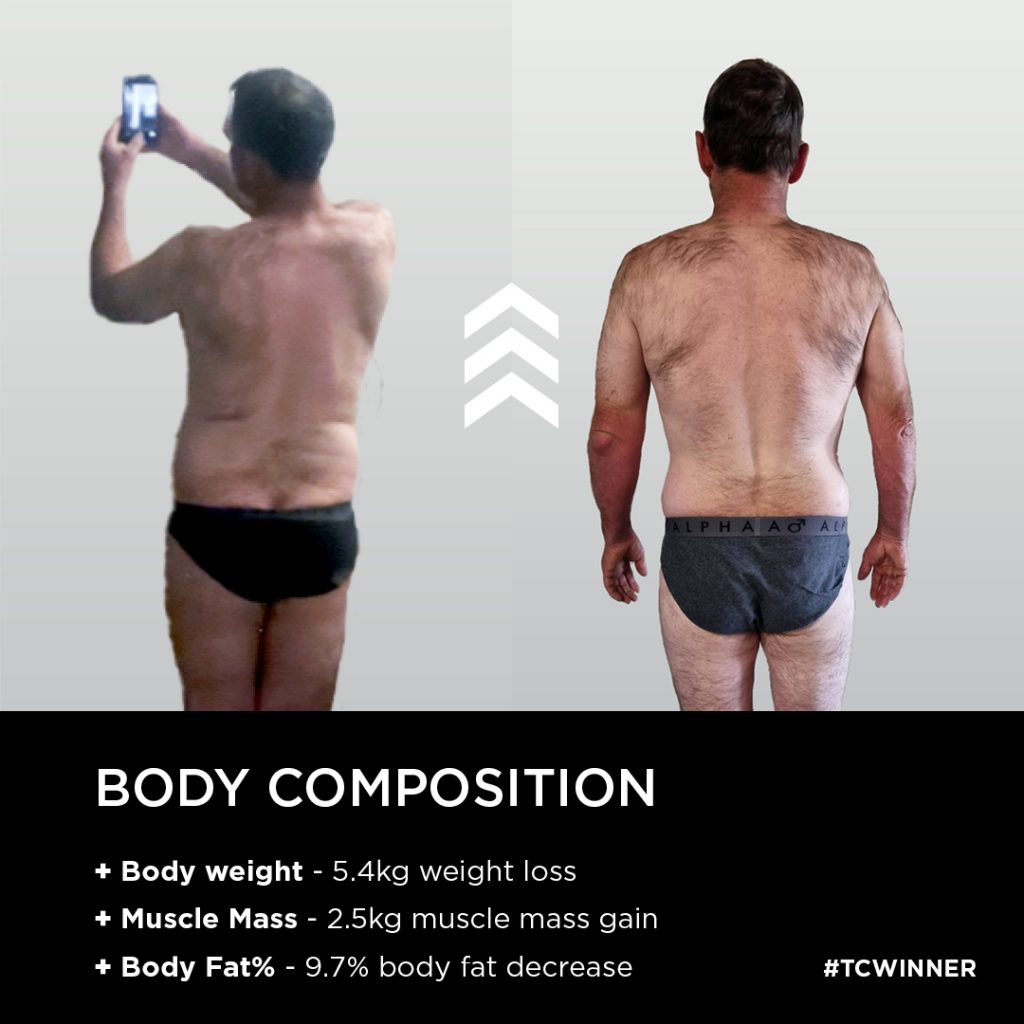 BODY COMPOSITION
Mark also saw incredible changes in his body composition:
Body Fat Percentage reduced by 9.7%
2.5kg of Muscle Mass gain
Total Body Weight loss of 5.4kg
Our Training Camp provides our members with the Training, Nutrition and Mindset guidance to transform in just 6 weeks – and this was Jason's experience:
TRAINING
What was your approach to the Training?
"I would train anywhere between 3-6 workouts a week at UBX, and I set myself some goals with my Myzone Effort Points to stay active in addition to my workouts. I wanted to get a minimum of 250 MEPs daily. In addition to my UBX workouts, I committed to daily 7km walks as well. And then I would play golf or just be outdoors on the weekends.
NUTRITION
What was your approach to the nutrition aspect of the challenge?
"I didn't really commit to a strict diet but just made sure to eat a cleaner and increase my protein intake so I could build that muscle mass."
MINDSET
How are you feeling post-Training Camp?
"I've gone from being sluggish to feeling "full of beans" – I've always got so much energy and have so much motivation to do more. My mindset is in a really good place, I feel so much positive."
ADVICE
What advice do you have for other members taking on the Training Camp – 6 week challenge?
"Just start with setting small goals. Any small win is important. Little steps can make all the difference. Just make a decision and stick with it. Whether that's making small tweaks to your daily nutrition, or getting a few extra steps in the day. It all adds up."
Show yourself what your made of – to learn more about the Training Camp and see when our next 6 week challenge starts, head to: thetrainingcamp.com