UBX Member Story – Peter
June 6, 2019 at 2:57 am
by
UBX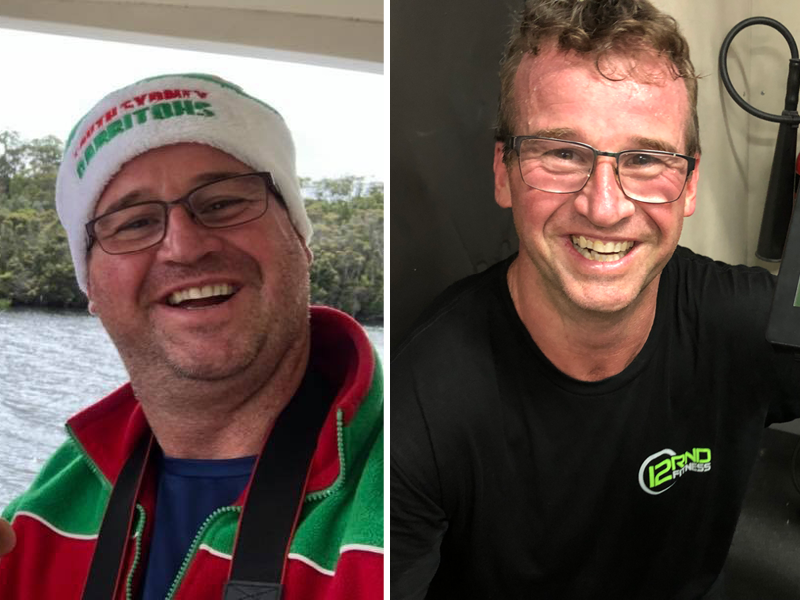 "I FIGHT FOR MY FAMILY"
Peter is a 45 year old Airconditioning Mechanic who began his journey with UBX Lambton in January, 2018. When he first started, Peter weighed 111.3kg with 35.3% body fat.
Today, Peter weighs in at 89.4kg with only 14.7% body fat!
Before UBX, I was jumping around between a number of other gyms but I was never able to hold my motivation. It was difficult when machines and equipment often weren't available or weren't working and you couldn't always do what you intended to do when you got there. As I didn't have any guidance on how to do weights properly, I was always worried I would hurt myself.
One day a friend of ours invited my wife to join her at UBX The Junction and she loved it. She signed up at UBX Lambton (which was closer to us) as soon as it opened, and I joined as soon as I could too.
"HAVING A PROGRAM TO FOLLOW MEANS YOU'RE NOT LOST, YOU JUST GET IT DONE."
As soon as I got there the whole atmosphere, encouragement and structure was really enjoyable. I love that you move through your workout and know what to do because it's the same structure every time, but you still get different workouts everyday so it's always something new. Having a program to follow means you're not lost, you just get it done, but on top of that there's also guidance and help from the coaches. The trainers have been awesome, they are incredibly friendly.
My 15 year old daughter and 17 year old son joined later that year, my son feels that it's incredibly beneficial for his studies, and my daughter is really into rock-climbing and loves how UBX supports her upper-body strength progression.
"MY SON IS THE REASON I CAN NOW DO 30 INCH BOX JUMPS"
Sometimes we train as a family, which gets pretty competitive but it's really good being able to share that time with your kids. My son is actually the reason I can now do 30 inch box jumps because he was doing them and challenged me to do it too.
Our schedule's are all over the place, although we try to train as a family, we basically just call each other up and say "we're going to UBX, are you coming?". Our kids usually train with myself or my wife, or walk down in an afternoon after school for a workout. It's also great for them to get out of the house.
"I LOST 9.5KG IN MY FIRST UBX TRAINING CAMP"
My eatings habits have always been quite good but since joining UBX I've become more aware of what I eat. I have a better understanding of what I get out of foods and can make smarter choices when I am out based on what I've learnt from Training Camps. I certainly drink a lot less alcohol which I noticed has made a massive difference; I feel fantastic for it, and it's been a massive contributor to my weight loss – I lost 9.5 kg in my first UBX Training Camp.
Even when I'm not as regimented I still get a lot out of the Training Camp emails because they help me make better food choices and stay flexible.
"I GO FOR THE LOVE OF IT AND ALSO GET TO STAY IN SHAPE"
With UBX, the trainers have corrected my form on so many exercises, which has made me realise why I wasn't getting the results before despite the amount of effort I would put in. Now, I've had a massive transformation, but it's almost like as if the results are now a secondary benefit to how enjoyable the workouts are. I go for the love of it and also get to stay in shape.
I just enjoy it; I just generally enjoy the training and the company of the people in the club. I've made some great friends at UBX with both trainers and members. It's great to train, have a good laugh, get a good workout in have a lot of fun while doing it. I'm not 100% where I want to be yet in my fitness but I'll keep at it
Now that I've dropped body fat, I'm working on my fitness and performance progression. My current goal is to improve my chin-ups – I'm setting myself targets so that I can continue into other muscle groups, my next goal will be core strength. My overall core strength has always been by weakest point that was probably due to the fat I was carrying around my belly. Although my core strength has most definitely improved along with my total body strength my lower abs still require a bit more attention. I believe if I continue to follow the advice given to me from the trainers I will get my problem areas to catch up.
UBX has a great community feel that just keeps you included and motivated. The trainers work out with you and do the same workouts we do, that inspires people to get in and have a go, which is again so different to other gyms. I found that the interaction at UBX keeps you engaged.
I also really like the content that UBX shares about boxing technique – that keep me driven to improve. I'm really looking forward to getting better at my boxing.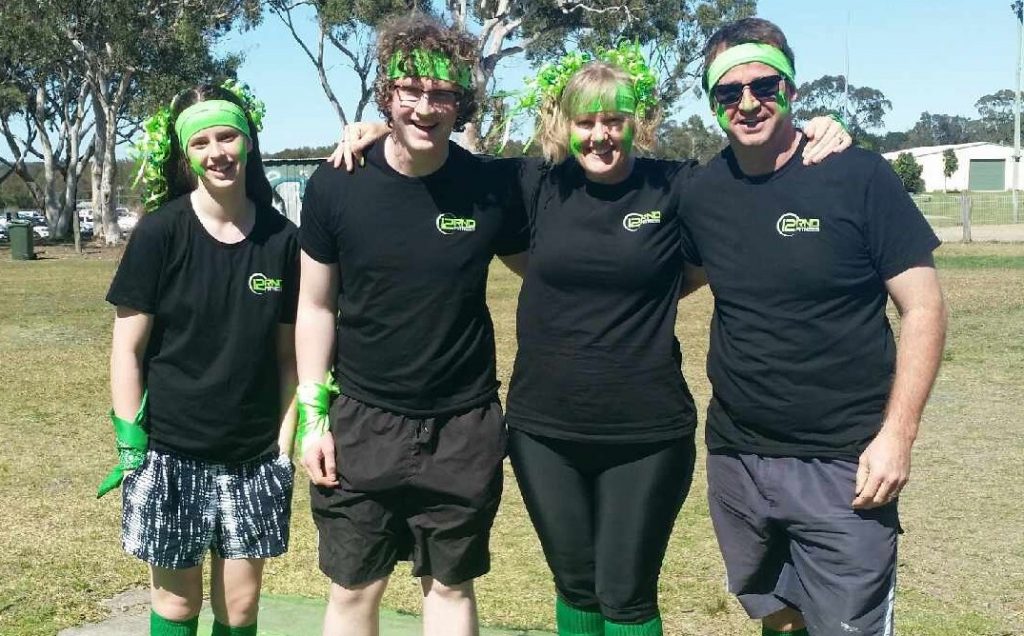 WHAT ARE THE 3 BIGGEST CONTRASTS IN YOUR LIFE SINCE STARTING WITH UBX Training?
1) FITNESS
I can now do a 9km run. I haven't been able to do that since I was 20 years old – despite playing touch football on and off. I have suffered from lower back pain for the past 15 years, and now that I have dropped most of the belly fat and improved my core and back strength, my back pain has gone. As a result I have far less appointment's with the Osteopath.
2) SLEEP
I sleep so much better. My wife first pointed it out to me about 6 months ago my snoring has all but gone, which was roughly around the time a got down to the 95kg mark and I began to realise that I actually was waking up feeling refreshed each morning, rather than tired.
3) ENERGY
I feel like I have more energy throughout the day, I'm able to do more in my every day life.