12 // Training Camp Winner – Ben
December 17, 2021 at 4:21 am
by
UBX
Introducing Ben, our 12 // Training Camp Major Prize Male Winner.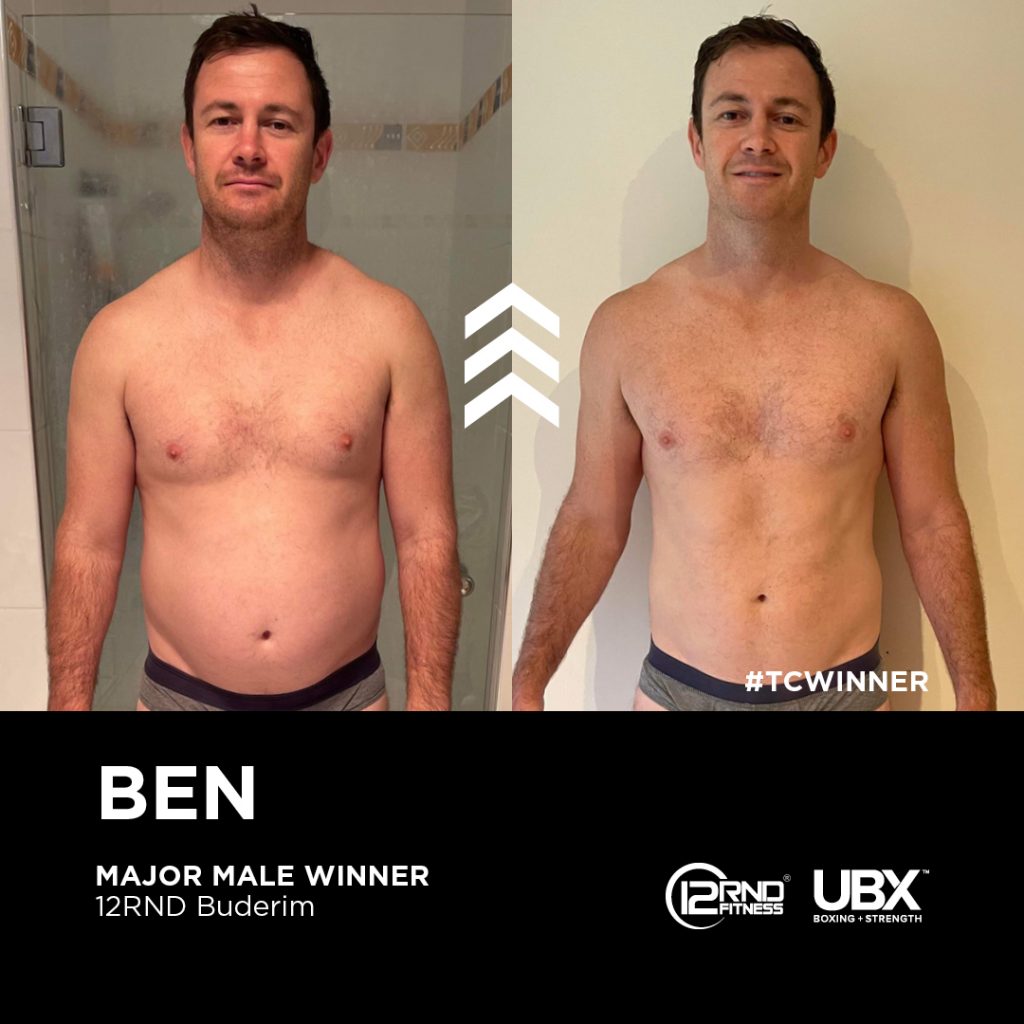 Ben started his UBX journey back in 2017 before he went on to open three businesses and have his second and third child, so over the years with life being so busy his training had slowed.
Coming into the 12 // Training Camp, Ben was determined to get back into routine and start feeling fit and strong again.
Ben said, "I eventually got to a point where I saw a photo of myself where I just wasn't happy with how I looked, so that gave me the motivation I needed to get back into it."
RESULTS
BENCHMARKS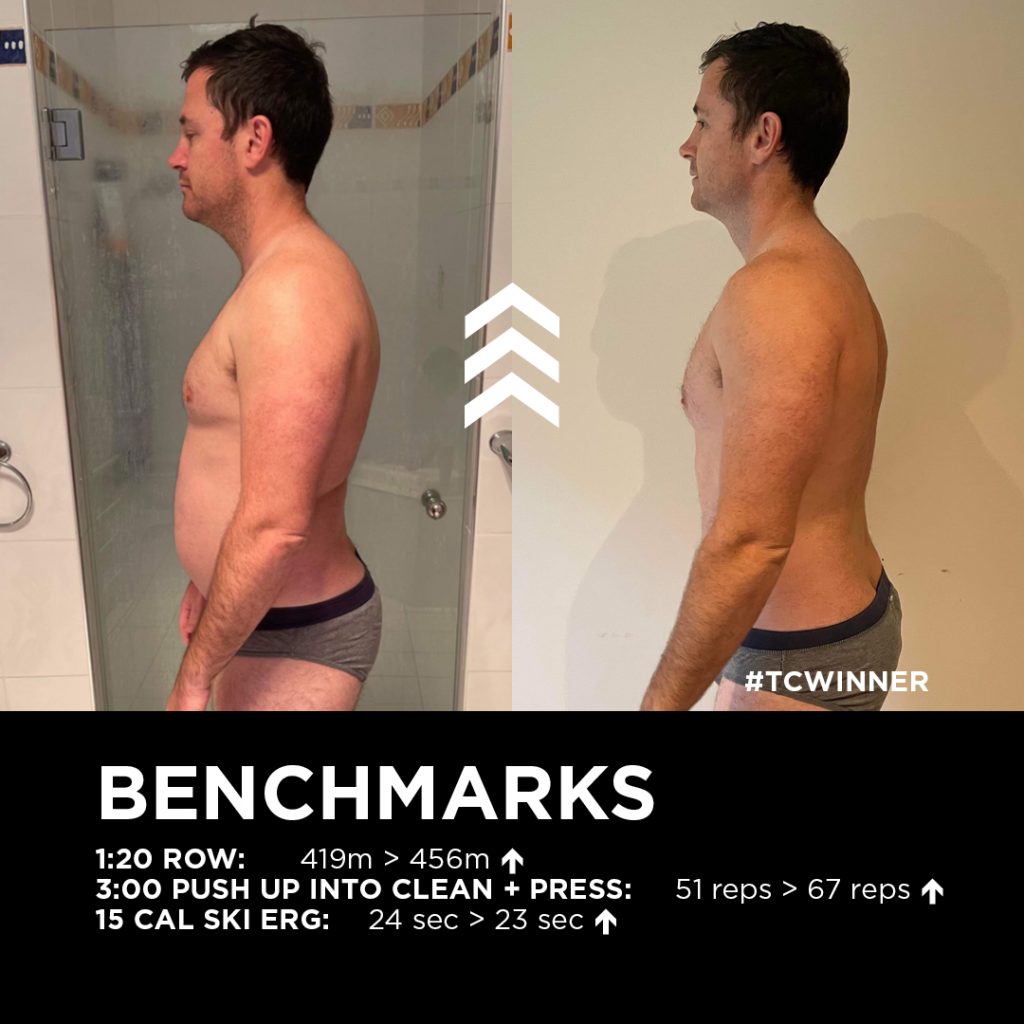 Our 3 Benchmark exercises are designed to track your athletic progression from the start of Training Camp through to the end of the 6 week challenge.
Ben improved across each of his benchmarks:
Anaerobic Conditioning – 1:20 ROW – 37m improvement
Muscular Endurance – 3:00 PUSH UP INTO CLEAN + PRESS – 16 rep improvement
Power – 15 CAL SKI ERG – 1 second improvement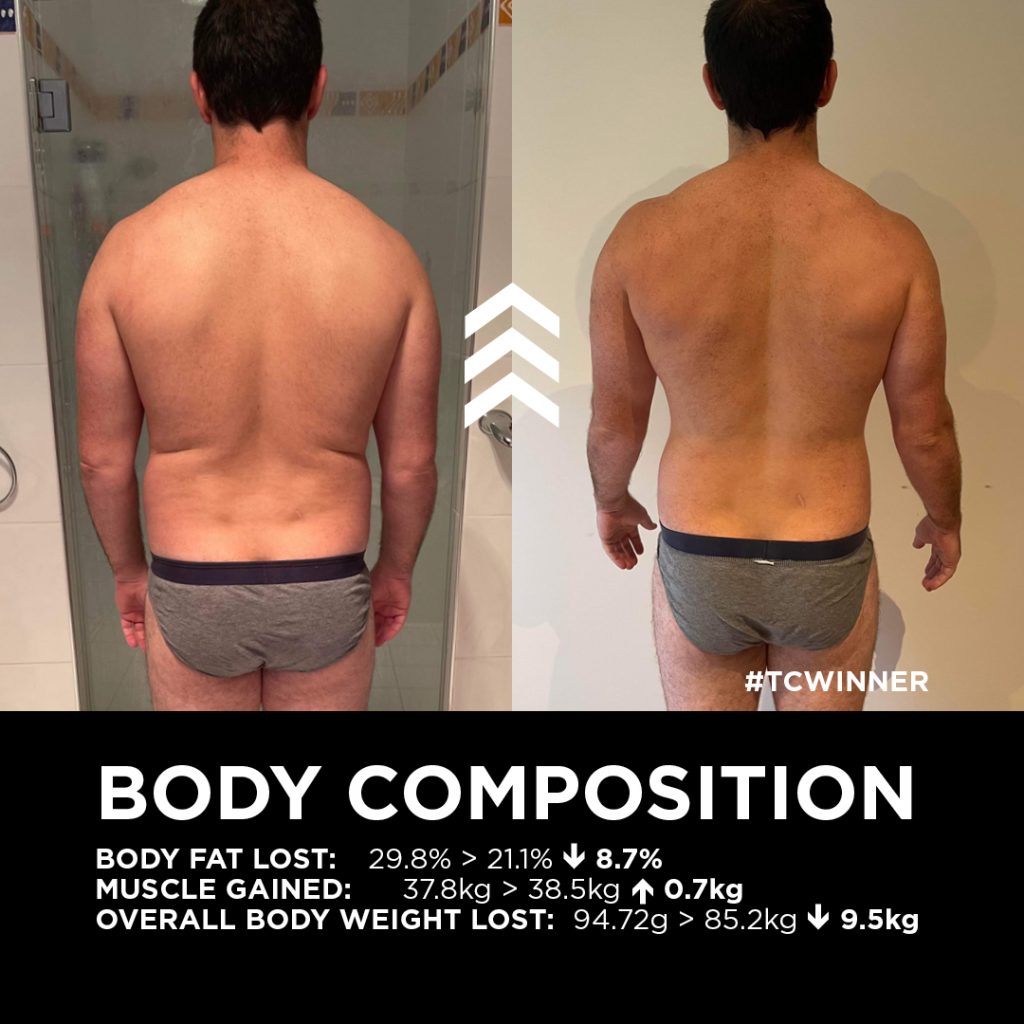 BODY COMPOSITION
Ben also saw incredible changes in her body composition:
Body Fat Percentage reduced by 8.7%
0.7kg of Muscle Mass gain
Total Body Weight loss of 9.5kg
Our Training Camp provides our members with the Training, Nutrition and Mindset guidance to transform in just 6 weeks – and this was Ben's experience:
TRAINING
What was your approach to the Training?
"I committed to 6 workouts a week, and would add another if I could. It's basically how I start my day everyday, and is now just part of the routine. I would look at my week to make sure that I still had some days that were kind of like rest days were I would go a little easier on the intensity.
I was burning close to 1,200 cals per workout at the start, and halfway through I started to feel a little fatigued, so I adjusted the intensity of my workouts from there to suit me for a more sustainable approach. A part of that was reducing the tempo and focusing more on strength which worked really well with the training phases of the challenge. So that was something I was more mindful of to make sure I could make it to the end. 
My coaches were awesome at providing support and suggestions.
NUTRITION
What did your daily nutrition look like?
"I stuck to the meal plan as best as I could around family and work, because I knew that diet was the biggest factor in getting results.
I own 3 x restaurants, so a challenge can often be nutrition because of being around food so often, and it being so convenient.
When we were away from home throughout the challenge, out and about, I was very adamant to not be tempted by convenience foods or at least pick the healthiest possible alternative. I think portion sizes were also really important, and basically sticking to the recommended portions.
And if we were out with friends, I was determined to limit alcohol consumption and see."
MINDSET
How are you feeling post-Training Camp? 
"Going into the weigh-ins, I just focused on my hard work and trusted that the results would be there.
I've already set new goals for the festive season to stay on top of my progress. Basically, I wanted to give myself a strategy and plan to maintain my results and then go hard again for 13 // Training Camp in the new year."
ADVICE
What advice do you have for other members taking on the Training Camp – 6 week challenge?
"Having a support network is massive. My wife was incredibly supportive, especially in making sure I ate well. Also having training partners at the club makes a difference, in addition to the support and motivation of the coaches."
Show yourself what your made of – to learn more about the Training Camp and see when our next 6 week challenge starts, head to: thetrainingcamp.com