15 // Training Camp Winner – Victoria
January 10, 2023 at 11:39 pm
by
UBX
Introducing Victoria, our 15 // Training Camp Major Prize Female Winner.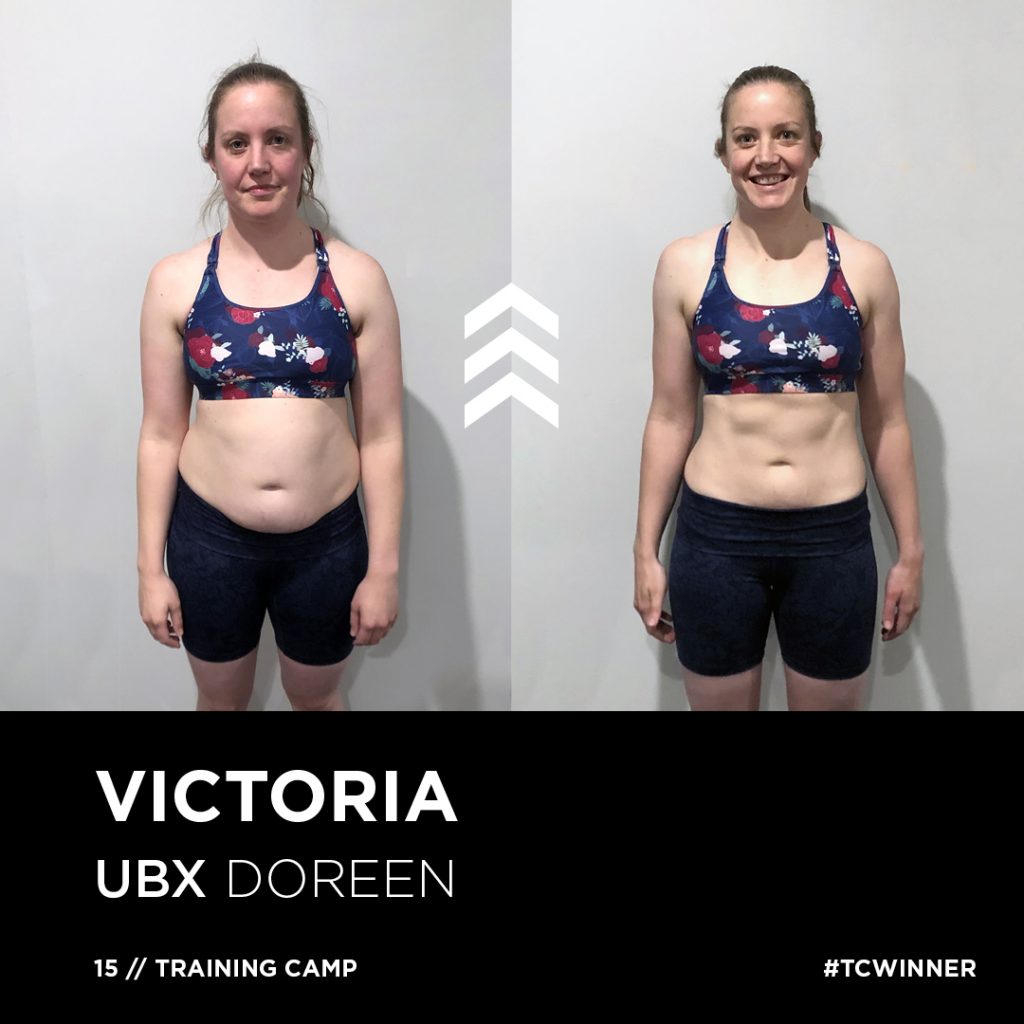 Victoria has been a member at UBX Doreen since early 2020, and after almost 2 years of interrupted training during the pandemic, and having her second baby, Victoria was determined to get back into a healthy, active lifestyle.
Motivated to join the challenge in order to set an example for her kids and improve her strength, Victoria set a number of goals for herself throughout the 6 weeks to keep her accountable, some of which included:
3000 burpees within the 6 weeks
Her personal best of 8 reps of unassisted chin ups
And a sprint distance triathlon
And all of which she accomplished!
Here is Victoria's transformation from 15 // Training Camp:
RESULTS
BENCHMARKS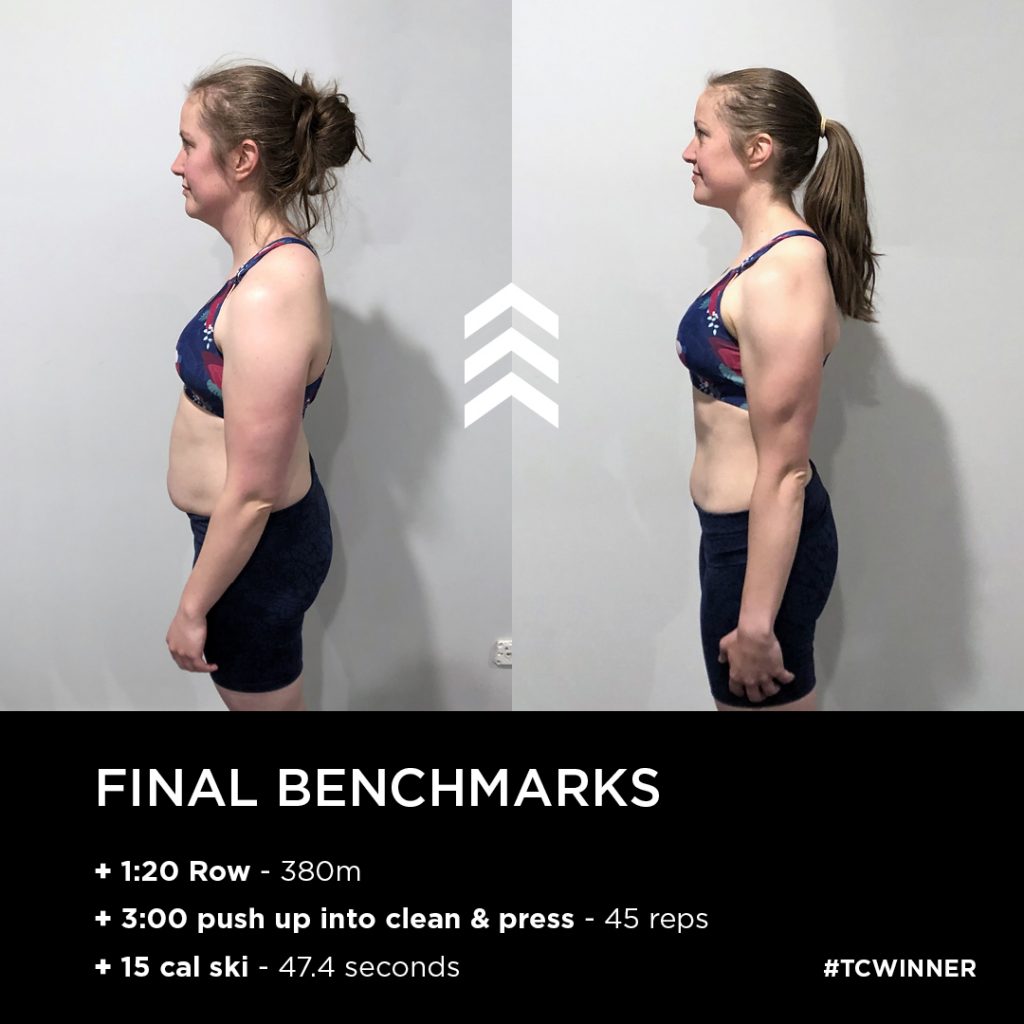 Our 3 Benchmark exercises are designed to track your athletic progression from the start of Training Camp through to the end of the 6 week challenge.
Victoria improved across each of her benchmarks:
Anaerobic Conditioning – 1:20 ROW – 12m improvement
Muscular Endurance – 3:00 PUSH UP INTO CLEAN + PRESS – 10 rep improvement
Power – 15 CAL SKI ERG – 2.6 second improvement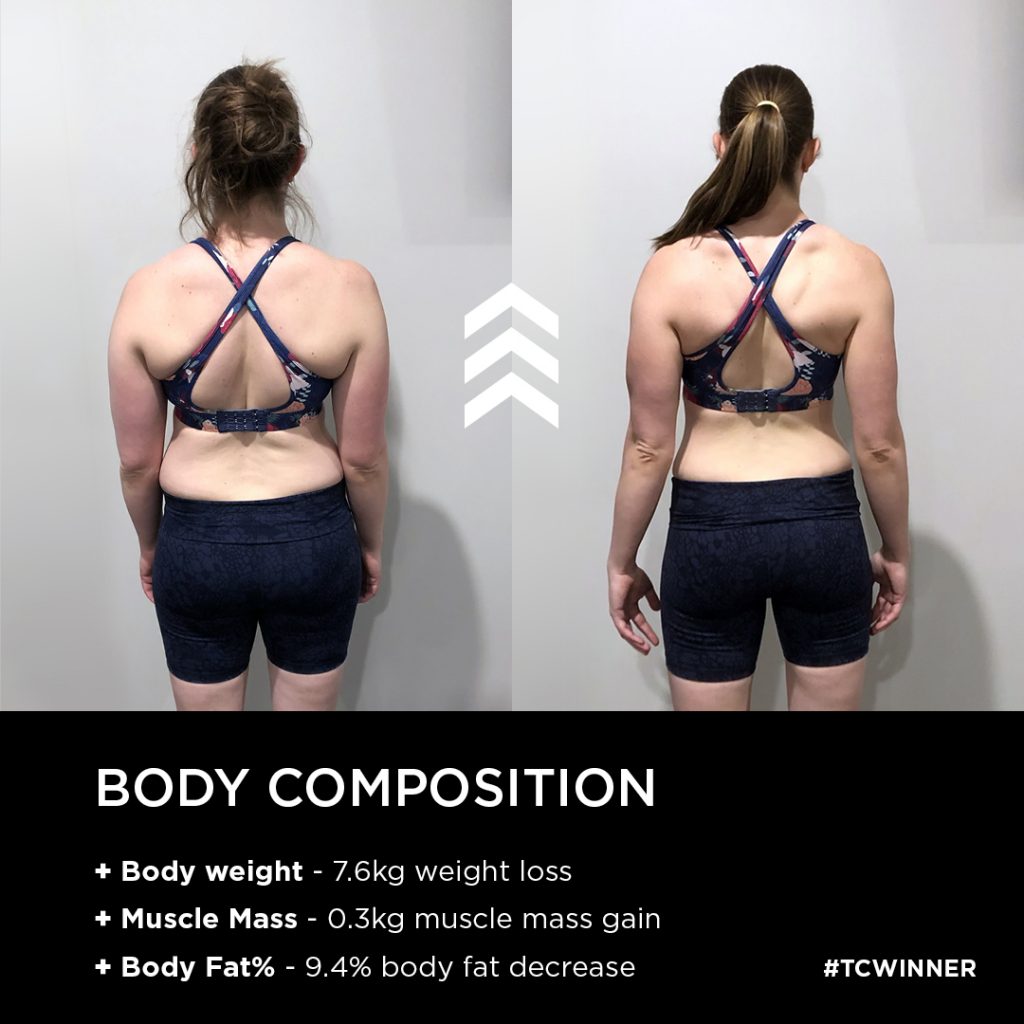 BODY COMPOSITION
Victoria also saw incredible changes in her body composition:
Body Fat Percentage reduced by 9.4%
0.3kg of Muscle Mass gain
Total Body Weight loss of 7.6kg
Our Training Camp provides our members with the Training, Nutrition and Mindset guidance to transform in just 6 weeks – and this was Victoria's experience:
TRAINING
What was your approach to the Training?
"I had committed to a triathlon as well during the challenge so I was training towards that.
I wanted consistency, so I decided on 5-6 workouts a week plus a swim or run 1-2 times a week.
My biggest goal is to be a stronger and fitter version of myself so I can be a good role model for my kids (3.5years and 10 months)., but I'm also pretty competitive! I really wanted the prize so I decided to make the commitment."
NUTRITION
What was your approach to the nutrition aspect of the challenge?
"I used a few of the recipes from the meal plan, and got a lot of support from my coaches to help me with understanding calories and made sure to track them on a regular basis to maintain a deficit, but still ensured I was keeping a healthy daily intake while I was breastfeeding and also to maintain muscle.
One of my go-to's was the Tofu Poke Bowl but with Chicken.
Organisation was key to staying committed. I would list out my meals the day before so that I just stuck to it."
MINDSET
How did you stay so committed to the challenge?
"Definitely the UBX community. A big thanks to Rach and the rest of the team. I wouldn't be able to do it if I wasn't a member at such a supportive, motivating gym."
How are you feeling post-Training Camp?
"I feel like I definitely train harder now. I have a drive now to push that extra step. I want to keep setting goals, do another Triathlon and maybe a half-marathon.
I still want to get stronger but that's all part of the journey."
ADVICE
What advice do you have for other members taking on the Training Camp – 6 week challenge?
"Don't think about it, and just do it. Join the gym, put your workouts in your diary and don't second guess it. Don't be intimidated, just give it a go and you won't regret it."
Show yourself what your made of – to learn more about the Training Camp and see when our next 6 week challenge starts, head to: thetrainingcamp.com