14 // Training Camp Winner – Diana
September 21, 2022 at 5:35 am
by
UBX
Introducing Diana, our 14 // Training Camp Major Prize Female Winner.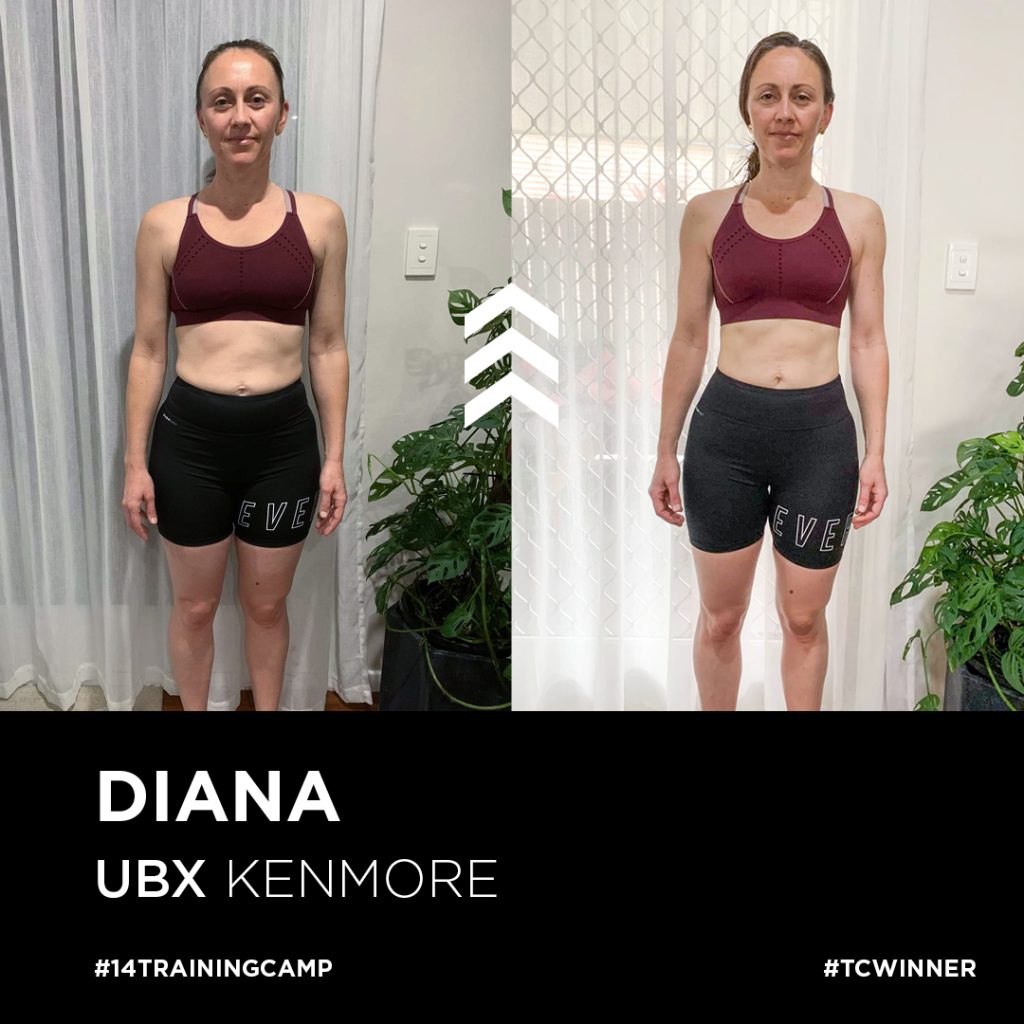 Diana is a mum of 2 kids, aged 10 and 12, and works full-time for a software company, and first discovered UBX Kenmore after moving to the area, keen to find something that offered the opportunity to learn how to box.
After initially signing up for a free trial, Diana said she had "chickened out", but eventually made it to the gym for her workout after some ongoing encouragement from the gym owner, Blossom. Although she only did 6 of the 12 rounds at that first session, she loved it.
Diana also said that her family were biggest cheerleaders, sitting down with them not long after joining to discuss the idea of her taking on first Training Camp with UBX Kenmore back in 2020, and her kids and husband really supporting her to do it.
A year later, Diana took on more challenges throughout 2021, each time improving her results, setting strong foundations and implementing positive behaviours to help her sustain ongoing progression. And now, in 2022 Diana has taken out the major prize!
Here is Diana's transformation from 15 // Training Camp:
RESULTS
BENCHMARKS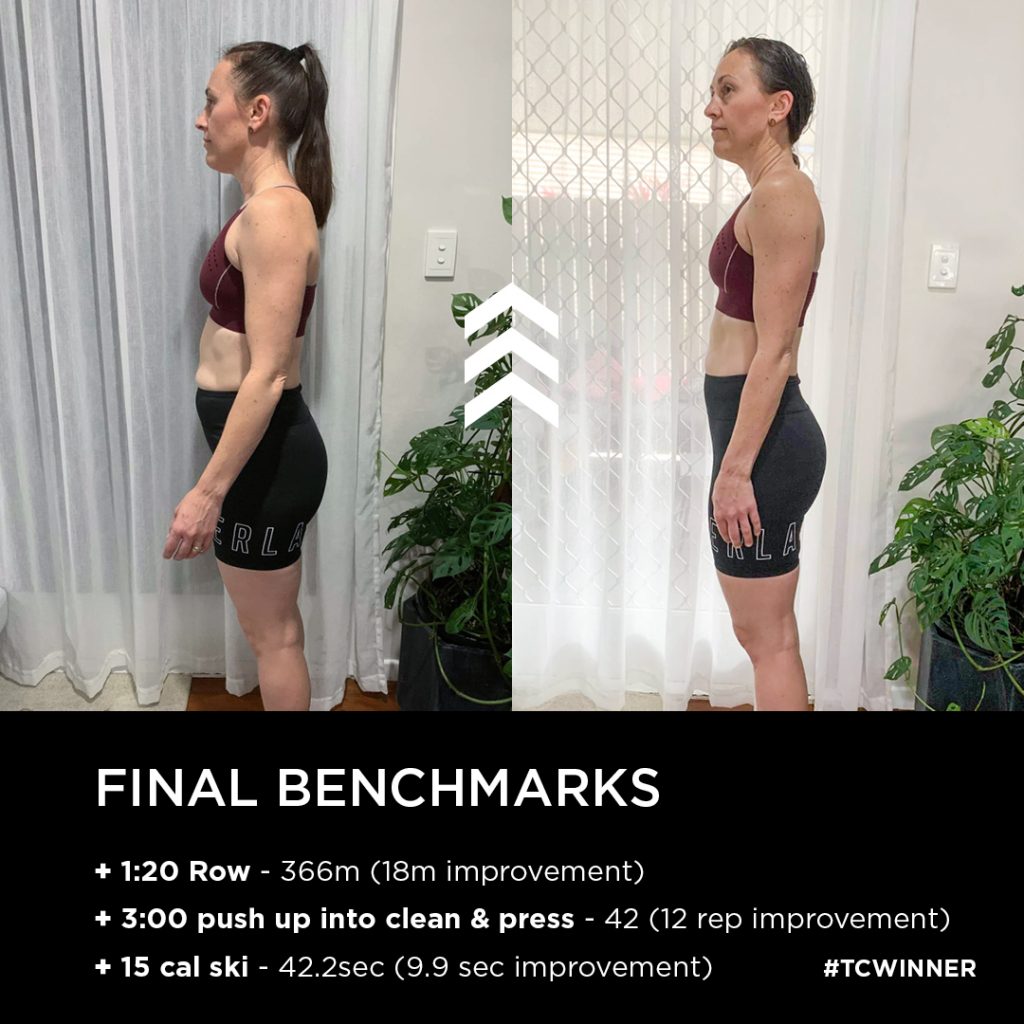 Our 3 Benchmark exercises are designed to track your athletic progression from the start of Training Camp through to the end of the 6 week challenge.
Diana improved across each of her benchmarks:
Anaerobic Conditioning – 1:20 ROW – 18m improvement
Muscular Endurance – 3:00 PUSH UP INTO CLEAN + PRESS – 12 rep improvement
Power – 15 CAL SKI ERG – 9.9 second improvement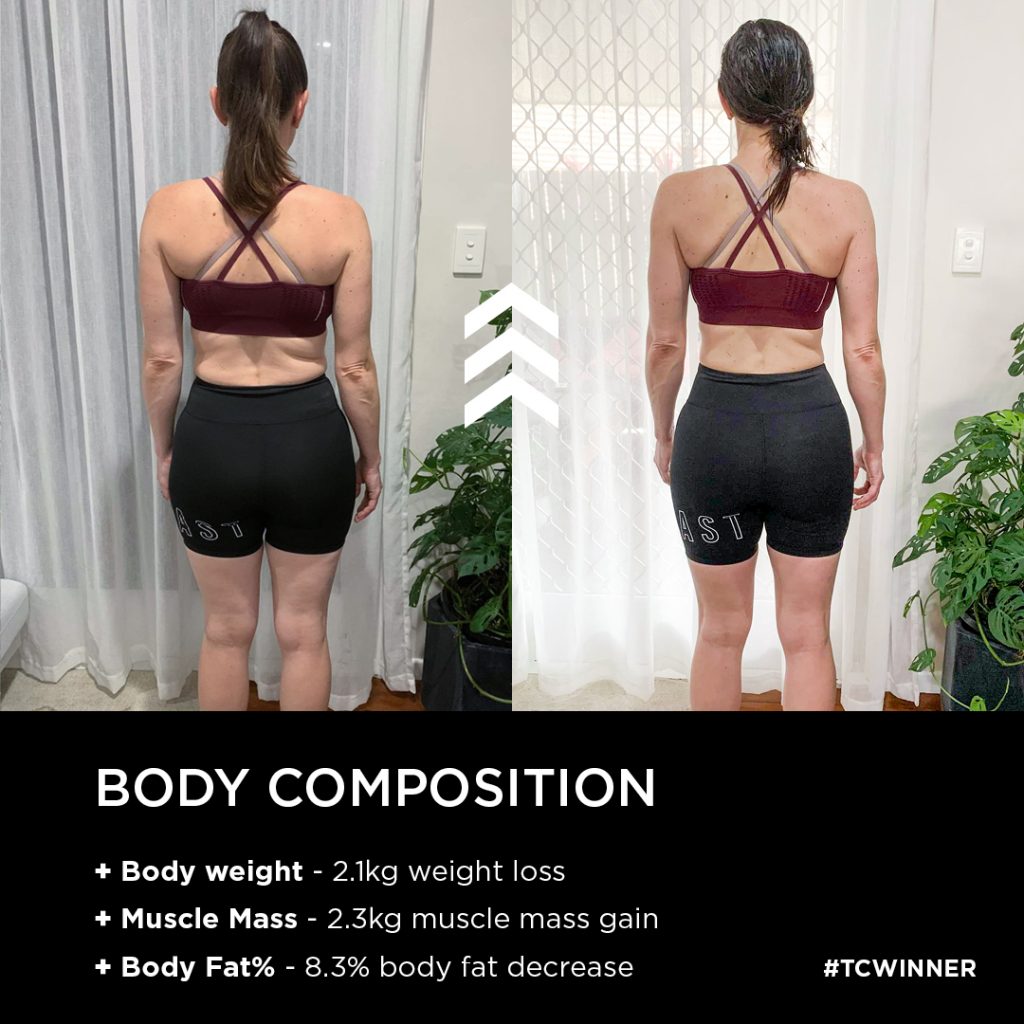 BODY COMPOSITION
Diana also saw incredible changes in her body composition:
Body Fat Percentage reduced by 8.3%
2.3kg of Muscle Mass gain
Total Body Weight loss of 2.1kg
Our Training Camp provides our members with the Training, Nutrition and Mindset guidance to transform in just 6 weeks – and this was Diana's experience:
TRAINING
What was your approach to the Training?
"My family is very accomodating to help me prioritise my training. My husband starts a little later, so I make sure to go as soon as the gym opens.
Having done challenges in the past and taking them very seriously, this time around my main goal was to focus on my body composition and be really intentional about small tweaks to get the results I wanted.
For me, it was increasing muscle, so I was very conscious of lifting heavy weights wherever possible."
NUTRITION
What was your approach to the nutrition aspect of the challenge?
"Looking at my body composition goals, I just made some small tweaks and fine tuned my nutrition because I really wanted to increase my muscle mass.
That meant a lot more protein consumption on a regular basis.
Having a family (with 1 daughter that's picky) and working full-time, I needed to make a plan for meals that would meet everyone's preferences.
In the morning I would make a start on what dinner would be, before I start my work day, so my husband could simply finish it up for the family to eat. Basically working as a team to make room for my training and allow me to be flexible with my meals to suit my meal plan."
MINDSET
How did you stay so committed to the challenge?
"I have to give a big shoutout to my family. My coaches were amazing but my family has really been the biggest support and has been so excited for me throughout the journey, and especially to have won."
How are you feeling post-Training Camp?
"When I decided to take on this challenge, I made a decision to be more consistent with what I was doing with my routine. So that's been a big factor for me post-challenge, really sticking to it.
And seeing that it's gotten me the results, I feel very motivated to keep going."
ADVICE
What advice do you have for other members taking on the Training Camp – 6 week challenge?
"Decide what you want for yourself and really think ahead.
If you're going for a "win" make sure you've got your game plan in place to get stuck straight in.
But if you're doing it just for you, still have a game plan but take it day-by-day."
Show yourself what your made of – to learn more about the Training Camp and see when our next 6 week challenge starts, head to: thetrainingcamp.com