The Training Camp App
February 3, 2022 at 7:36 am
by
UBX
The Training Camp app is designed to give you guidance and the necessary tools to enjoy a successful 6 week challenge, and help you in achieving your goals now and into the future. Our focus is to provide you with greater flexibility with your meal choices and enhanced progress tracking to keep you motivated throughout.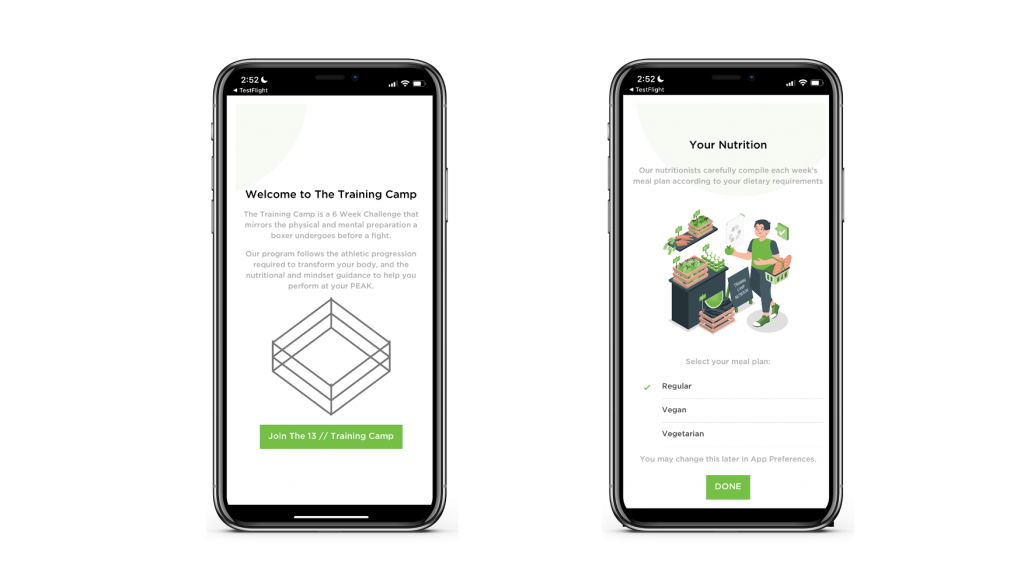 WELCOME

After logging into your Training Camp profile, you will reach our "Welcome" page.
Simply click the "Join the 13 // Training Camp" button to enter.
Next you will be asked to select your Meal Plan preference (My Muscle Chef, ready-made meals are also available in the Nutrition section of the app)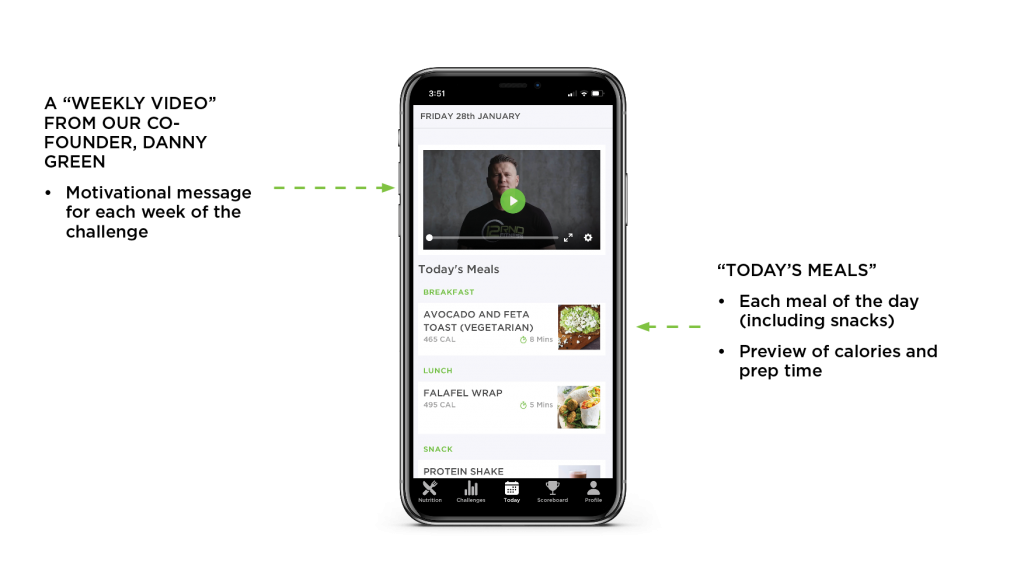 TODAY
Each week your app will update with a motivational message from our Co-Founder and four-time world champion boxer, Danny Green
You will see a preview of your daily meal plan with calories and prep/cook time
At the bottom will be recommended articles relevant to each week of the Training Camp, and aligned with your weekly Training, Nutrition and Mindset/Recovery focuses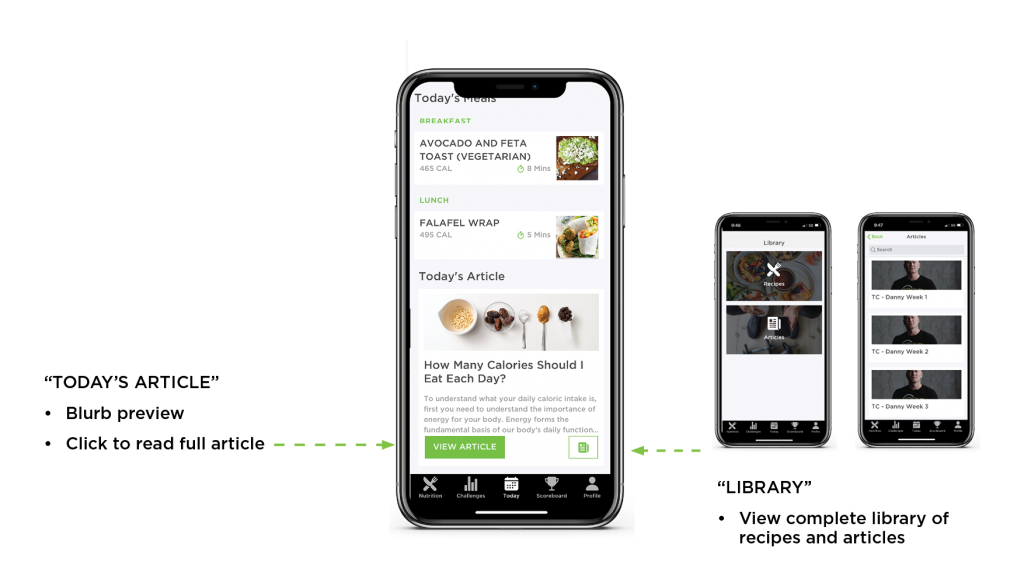 Scroll down to find recommended articles relevant to each week of the Training Camp, and aligned with your weekly Training, Nutrition and Mindset/Recovery focuses
Select "View Article" to read the full article
Press the "Library" button to browse all of our Training Camp articles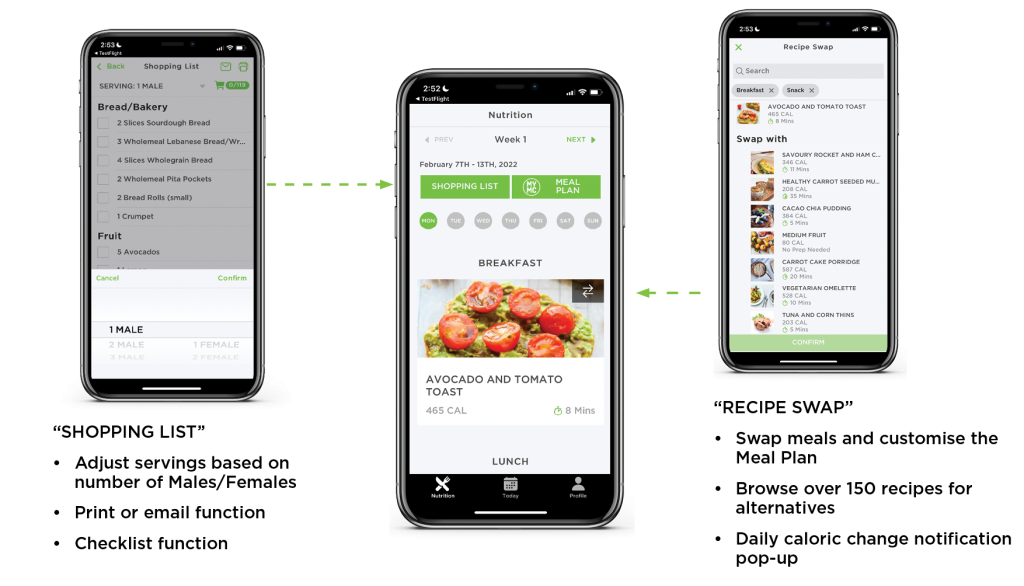 NUTRITION
Access your Meal Plan, sorted by day and week
Click on each Meal to reveal it's recipe
The "Recipe Swap" Feature is shown on each meal, allowing you to swap between over 150 recipes
Your Shopping List can be adjusted to suit your household, based on number of Males and Females you are shopping/cooking for
Once you've finished all swaps and serving adjustments, you can email or print your shopping list, or use the app checklist function
Your total calories for the day are displayed at the bottom of this screen
IMPORTANT NUTRITION TIPS
Serving Sizes:

All recipes are displayed as "Serves 1", except for certain snacks such as Protein Balls, Muffins and any other recipes that are for a "batch"

"Batch" recipes:

"Batch" recipes will be displayed on the Monday of that week, then only show daily servings throughout the rest of the week
If a "Batch" recipe repeats in a consecutive week, you may have leftover servings, in which case the recipe ingredients will need to be removed from your shopping list

Swapping Meals

We recommend to select meals with a similar protein source and vegetable content to maintain a macro and micro-nutrient balanced meal plan as per our expert Nutritionist's guidelines
When swapping meals, be mindful of the changes to your daily caloric intake
For any swaps made, your app will notify you of the changes to your Daily Caloric Intake, and you can then check your daily total at the bottom of the Nutrition screen
Your Shopping List will immediately update once a Swap is confirmed

Serving Adjustments

Once you have updated your "servings" according to the number of Males and Females in your household/in your meal prep, your Shopping List and Recipes will automatically update. If you are cooking for a number of Males and Females, you may need to switch back to single gender servings to ensure appropriate portion sizes, eg. Males may have larger protein or carbohydrate servings than females.

Shopping Lists

Wherever possible, accurate quantities of all ingredients are provided unless an item cannot be divided into smaller servings. For example, if 1/2 an avocado is required during the week, your shopping list will display 1 avocado, as you cannot buy half-serves.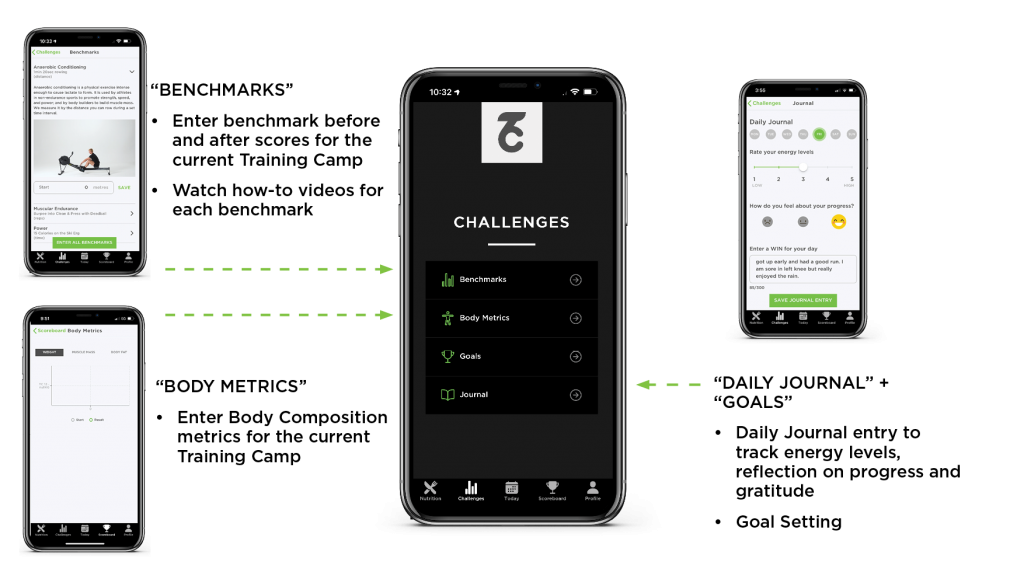 CHALLENGES
This is where you enter your "Current" Training Camp data:

Benchmark scores
Body metrics – body weight, muscle mass and body fat percentage
Daily journal entries
Short and long-term goals

Watch how-to videos for each benchmark exercise
Set "due dates" on your goals to receive a push notification
Receive a push notification reminder to enter your results in WK01
Select "Enter All Benchmarks" on the Benchmark page to make any changes to previous entries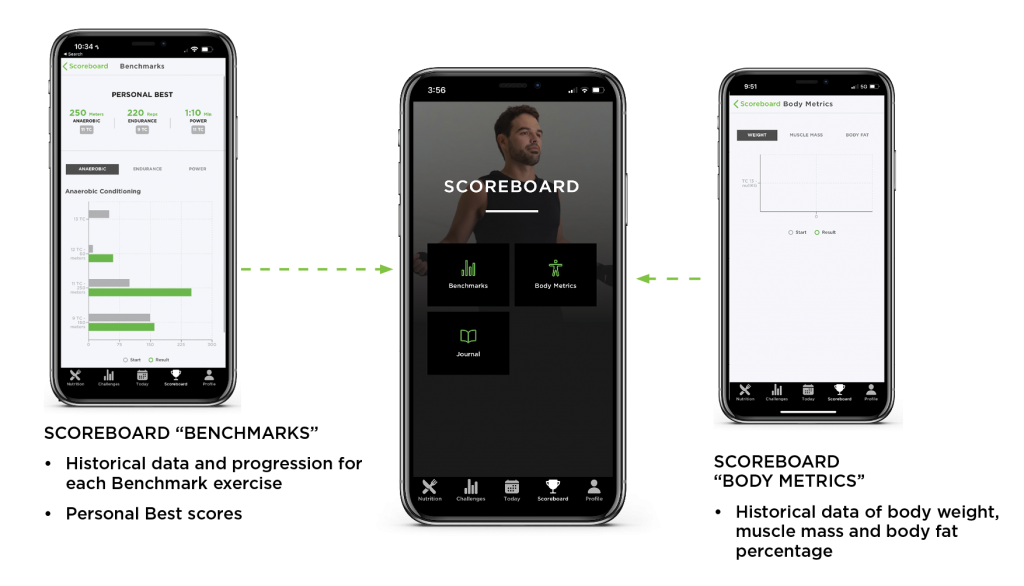 SCOREBOARD
This is where you track your "Historic" Training Camp data:

Benchmark scores and personal bests
Body metrics – body weight, muscle mass and body fat percentage
Journal entries

Please note that historic data will only appear if you have previously entered Benchmark or Body Metric data from previous Training Camps, before that challenge ended, and you are using the same account as before.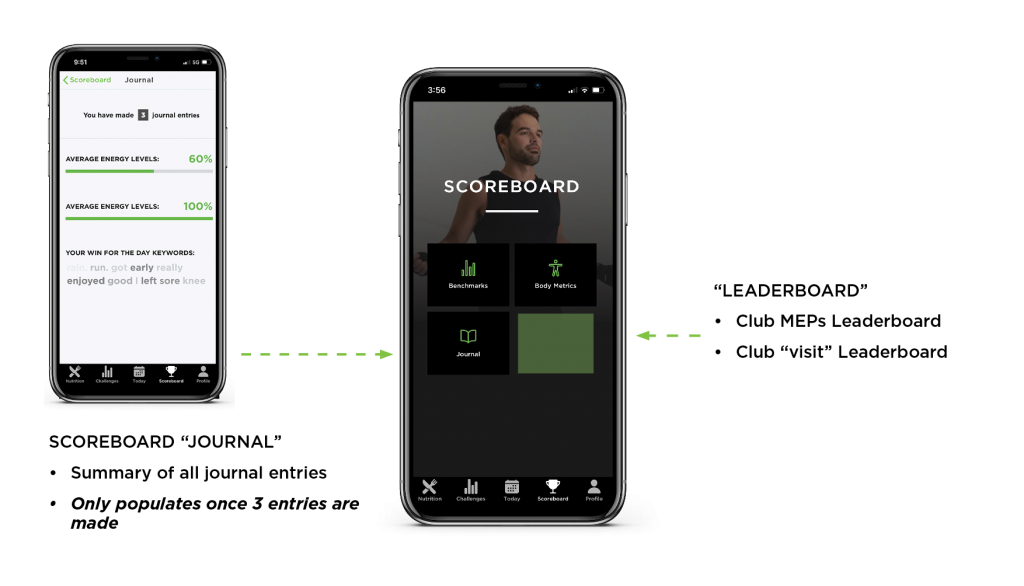 Once you've completed at least 3 x Daily Journal entries, your Scoreboard will show you an overview summary of your entries
At the end of WK01 of Training Camp, a Leaderboard will appear with your ranking in your Club MEPs Leaderboard (if you wear a Myzone Heart Rate Belt), and your Club Visits Leaderboard – based off your club member tag check-ins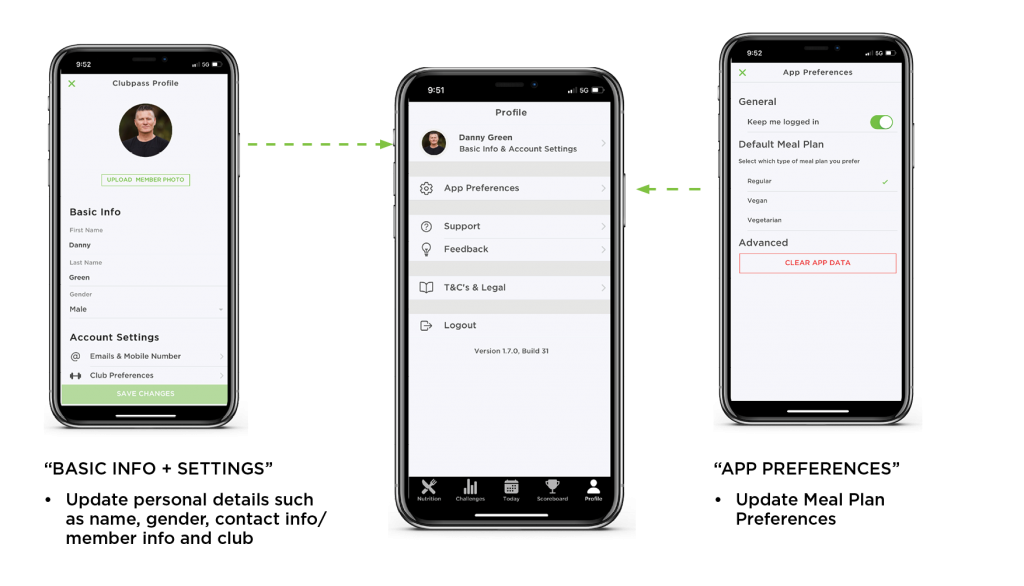 PROFILE
In your "Profile" you can:

Update your basic info, settings and preferences
View our FAQ's
Submit a support ticket
Report a bug in the app
Provide feedback on the app
HOW CAN I LEARN MORE?
In addition to the FAQ's and Support via the app, your coaches are here to help! For any general questions and guidance, we encourage to you to speak with your coaches, and for everything else our entire team is here to help!
WHAT DO I NEED TO DO?
All you have to do is have an active membership with a UBX or UBX club and you will get exclusive access to our Training Camp app! If you have any trouble logging into the app, your coaches are there to help.
READY TO GET STARTED?